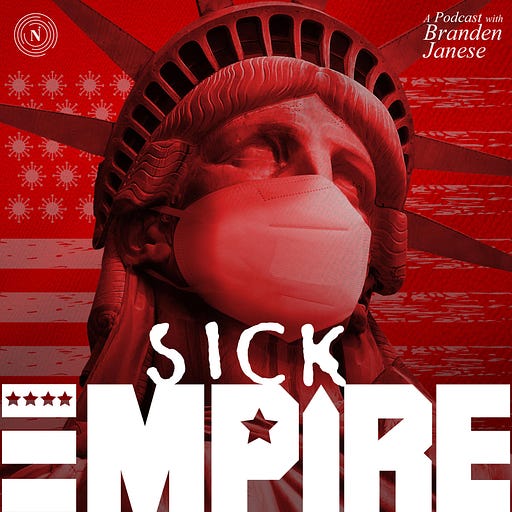 Jun 25, 2021 • 1HR 9M
Sick Empire One Year Anniversary Special: Colorblind Solidarity and the War in the Middle East.
On the upcoming season of Sick Empire you'll hear Branden Janese ask critical questions surrounding Black trauma and centering conversations around healing. What does the path to freedom in healthcare look like for all Black Americans? Season One of Sick Empire exposed the social ills highlighted by the coronavirus. Now, Season Two will focus on the healing steps. Our new season will highlight the ways to heal Black trauma, as well as the history behind Black folx and their forms of healing. We will feature the voices of holistic healers, root workers, doulas, Black financial health experts, nutritionists, prison abolitionists, historians and folx who specialize in treating Black American mental health.
The morning of May 25th, 2020 the first episode of Sick Empire aired. Back then there was no vaccine for the Coronavirus, we were all stuck in quarantine, and George Floyd would be murdered later that day. To commemorate our one year anniversary Sick Empire will highlight the crimes against humanity happening in East Jerusalem. You'll hear Branden Janes…
This episode is for paid subscribers